GROUP | Matsumoto Architecture + Art Festival (Matsumoto, Japan)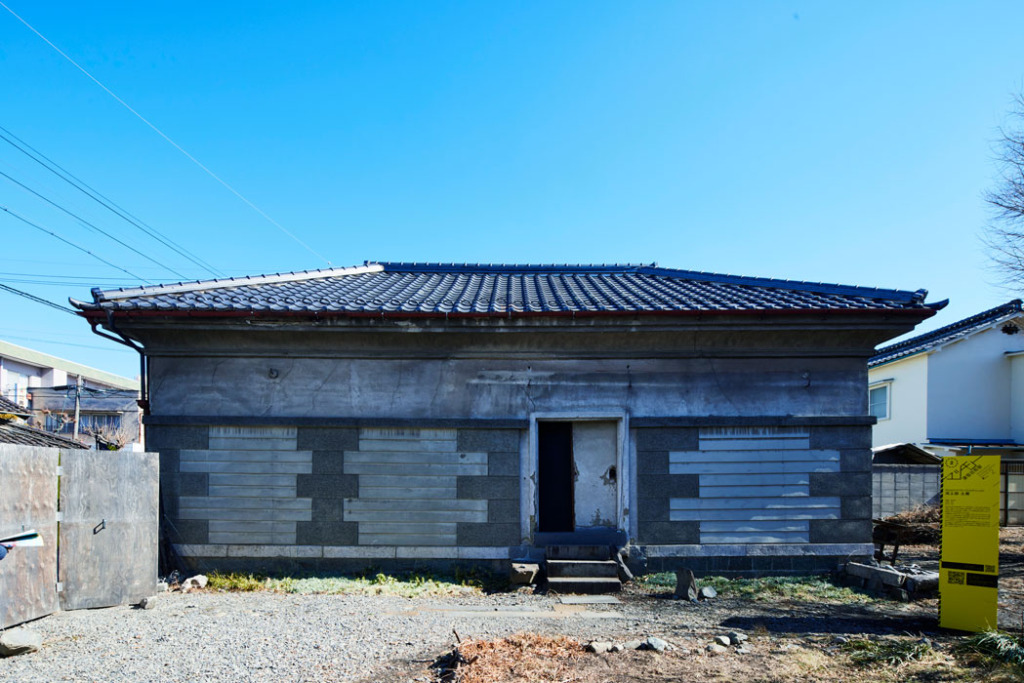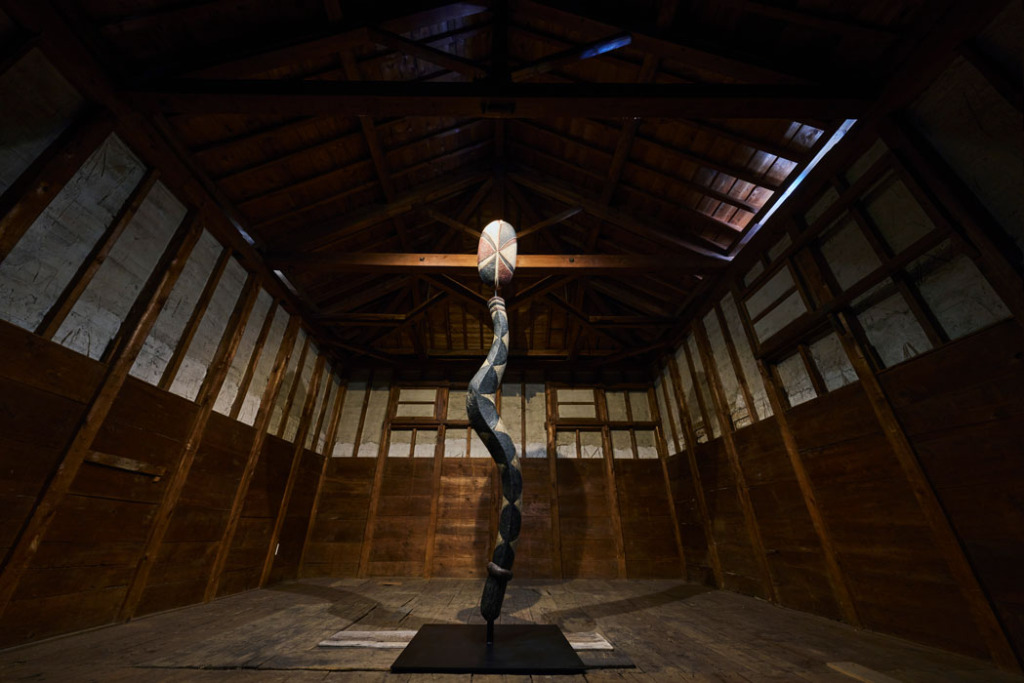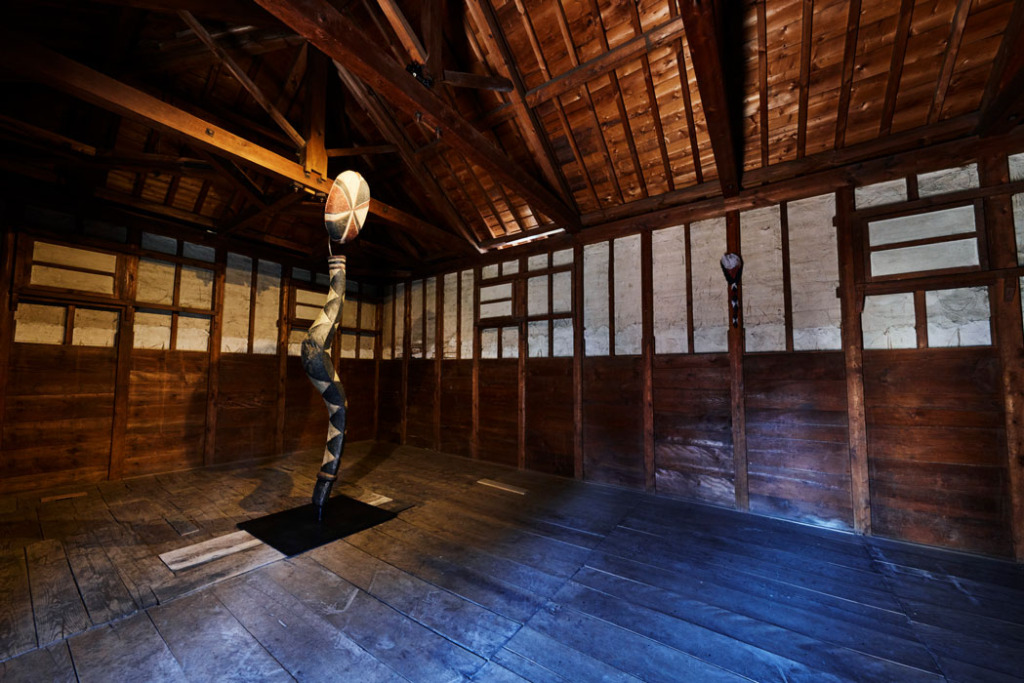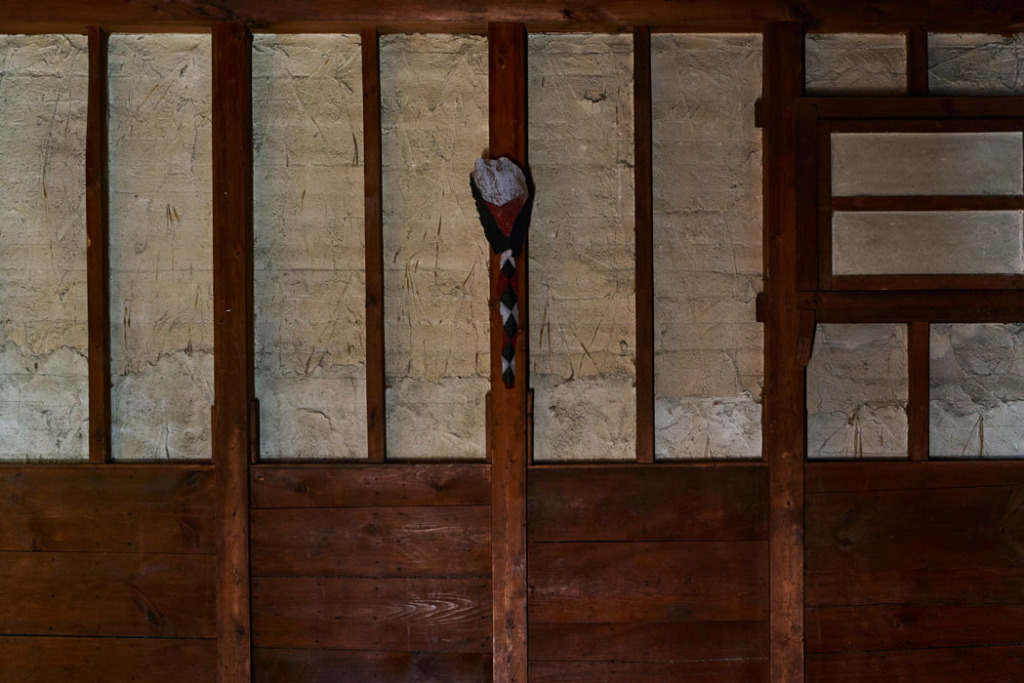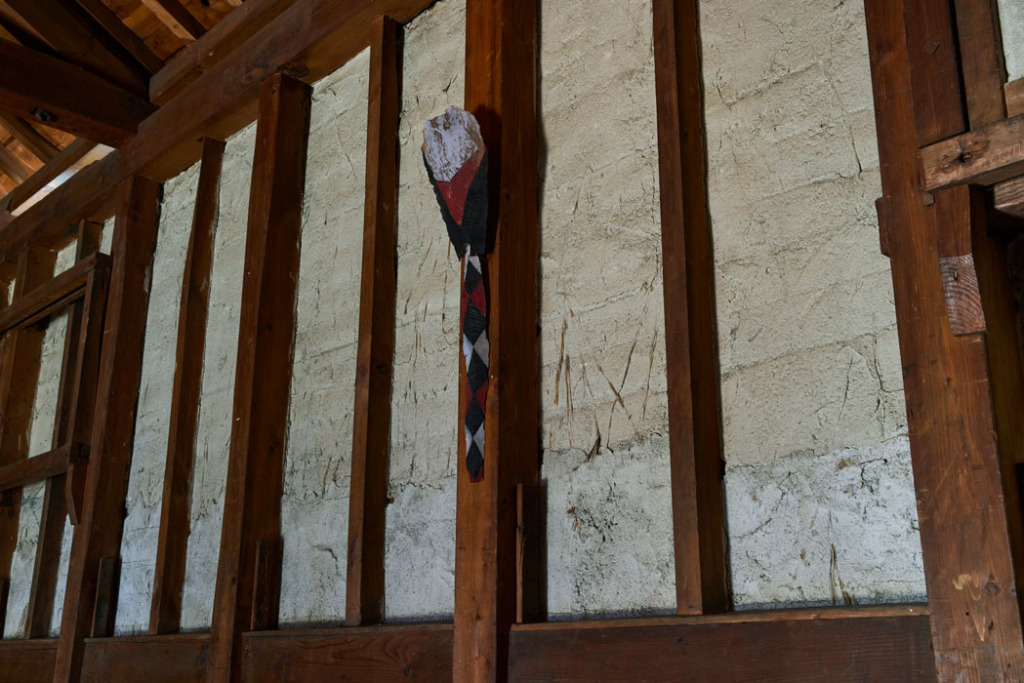 photos by ©Kazumi Kiuchi
マツモト建築芸術祭2023 | Matsumoto Architecture + Art Festival
FEBRUARY 4th – 26th, 2023
https://maaf.jp
Ikegami-tei storehouse
3-13-15 Chuo, Matsumoto City
10am – 5pm
https://maaf.jp/area-map/venue_02
…
Tsukuyomi | 月読命
2023 Wood, iron and acrylic
…
Study for Tsukuyomi | 月読命のための習作
2023 Wood and acrylic
…
[Statement]
I visited various places, shrines, and temples to create my work, and became interested in the relationship between the mother earth, the sun that illuminates it, and the moon that watches over us in the darkness. After creating a statue of a snake symbolizing Amaterasu, I later created this work, "Tsukuyomi No Mikoto".
This work was created to symbolize Japan, a beautiful country with thousands of years of history. The serpent climbing up to the sky as a symbol in the work is colored to symbolize the night time.
Coincidentally, the venue for this exhibition was the beautifully appointed storehouse of the Ikegami residence. This work was exhibited with the prayer that it would illuminate this usually dark space like the moon illuminating the dark night.